We're on a Mission
To set a higher standard for home inspection websites.
We're in the business of helping you, the home inspector, succeed by providing high-quality websites, real value, and unmatched personal service. A monthly low-cost structure and low setup fee gives you the opportunity to take advantage of our services. We've made it easy for you to get started, requiring little in terms of cost or effort. Why would you settle for anything else?
Websites geared towards the success of our clients has always been our specialty. It's just what we do. Get a leg up on your competition with a modern and beautiful website, professionally-written content, and a solid knowledge of on-page SEO. These skills, combined with our experience in the home inspection industry, give us the tools to offer a level of service that is unmatched.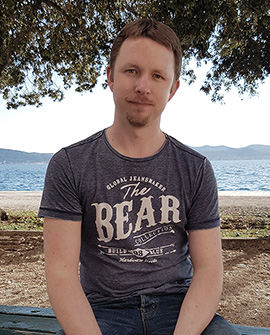 Ricky Schumacher
Developer
Ricky has been around the home inspection industry for nearly 20 years as the son of a successful home inspector and trainer. A thirst for learning has allowed him to develop a skillset which includes web development, writing, advertising, and more. Ricky's goal is to utilize his skills and experience to help you grow your business.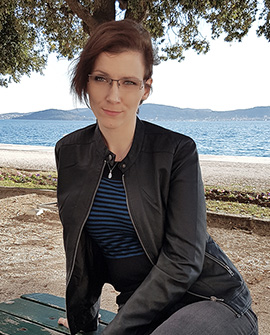 Maja Schumacher
Designer
Maja has been passionate about design since 2006. Since then she has created websites, logos, social media cover images, brochures, business cards, and holiday cards. As a designer, Maja provides creative insights and solutions to communicate your company's professionalism, integrity, and character through design.
Here's what we bring to the table.
With Visual Grace, you don't get some DIY solution that leaves you to your own devices. We offer you our expertise and experience for as long as you're with us.
Team up with us and get more from your website
Get more clients and look like a true professional, all while saving time and money. Let us take the weight off your shoulders so you can focus on what you need to do to run your business. We'll help you do more, for much less than the typical custom website.